Aeotec Z-Wave Multi-Sensor 6 Gen5 ZW100-A
$59.99
About This Item
Precision engineering.
Sensor technology gets more impressive every day. Your smartphone benefits from it, and now your home can too.
MultiSensor 6 has been precision engineered based on a very simple premise: for a smart home to truly be smart it has to be intelligent. Really intelligent. Around that idea we've built a sensor that offers your home 6 key points of intelligence that Z-Wave smart home systems can use to make truly smart decisions.
And then we made MultiSensor 6 even better.
Out of stock
Compare
Information
Address: 4410 NE Valley View Lane, Vancouver, WA 98663 Phone: 360.334.0838 Email: helpdesk@datagotjunk.com Monday - Friday: 9am - 5pm Saturday: 10am - 4pm
Get In Touch
Description
Description
Motion sensor.
Motion for security. Motion for presence. Motion for management. MultiSensor 6's motion sensor is perfect for more than just an intelligent security system. With a 5 meter range and a 120° field of view, MultiSensor 6 captures motion data that can be used for everything from security to heating management to energy saving. Knowing if a room is occupied or a hall is being used is a powerful piece of data – MultiSensor 6 makes your home automation system more powerful and more intelligent.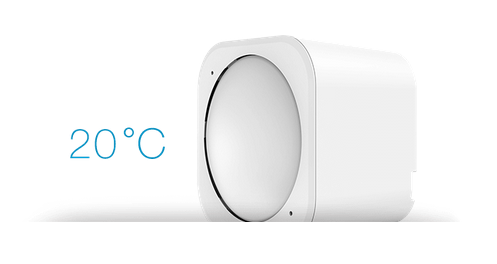 Temperature sensor.
From motorised curtains and windows to fans and thermostats, there are a lot of ways that you can use Z-Wave to keep the temperature of a room absolutely perfect. MultiSensor 6 provides the intelligence to do just that. Within each sensor is an incremental temperature sensor capable of accurately measuring between -10~50°C (14 to 122°F) and reporting temperature changes back to a smart home gateway.
Light sensor.
Automated lighting is only as smart as the system that powers it.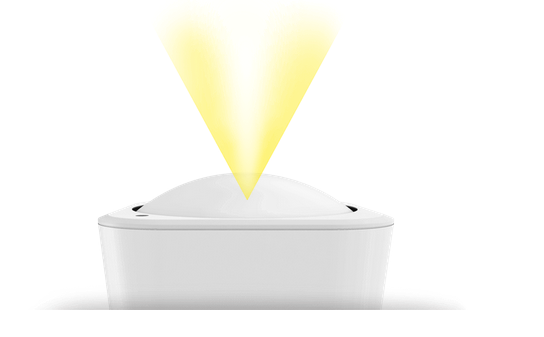 With MultiSensor 6's real-time, digital light sensor measuring the
level of light in a room, your home control system will be able to
intelligently maintain its ambiance. From opening and closing curtains,
to setting lights to be the perfect level be it day or night, MultiSensor 6
is the smarts behind smart lighting.
Humidity sensor.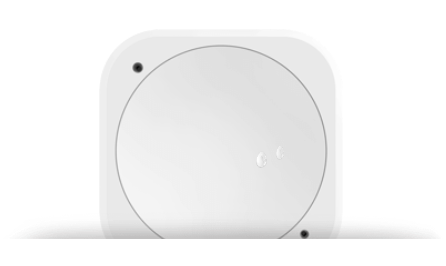 Spaces such as bathrooms and kitchens can be too humid, while some environments are often not humid enough. MultiSensor 6 offers incremental monitoring of a humidity ranging from 0% to 100%, allowing for the intelligent automation of fans, motorised windows, dehumidifiers and humidifiers. MultiSensor 6 monitors your home on such an infinitesimal level so that your home management system can make your environment truly perfect.
Vibration sensor.
It measures the environment it's in, and it also measures itself. MultiSensor
6 contains a seismic sensor capable of detecting and reporting event-based vibrations. Those slight changes can be used to protect MultiSensor 6 – it'll know if an intruder is tampering with it or if the sensor has accidentally moved from its place of installation. They'll also be able to detect seismic activity within your home.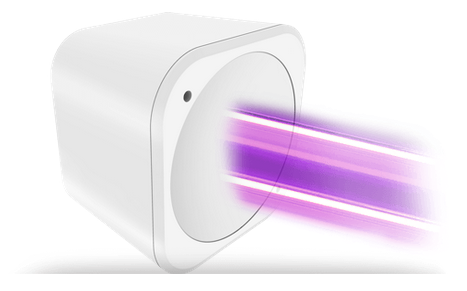 UV sensor.
Perfectly managing an environment means understanding it perfectly. MultiSensor 6 accurately measures ultraviolet light; the kind of light that causes everything from furniture bleaching to eye damage. Measured inline with the World Health Organization's UV Index, MultiSensor 6 measures a room's UV level so that an environment can be managed through curtains, shades and lighting, and so that health and property recommendations can be made.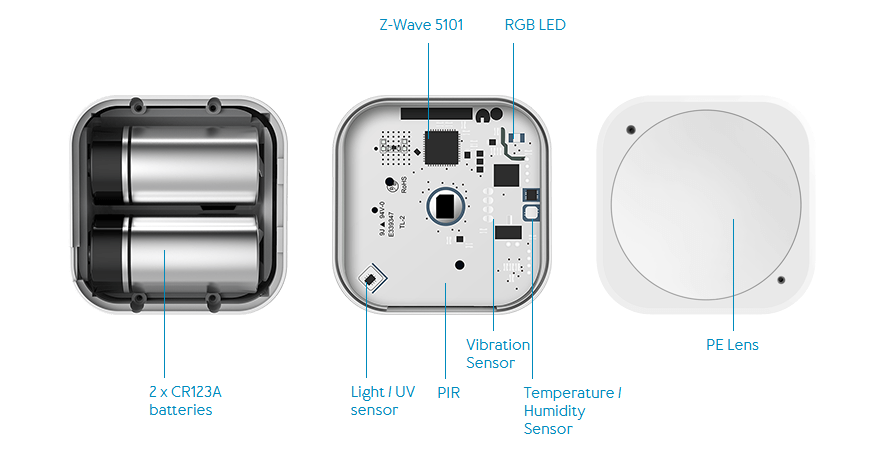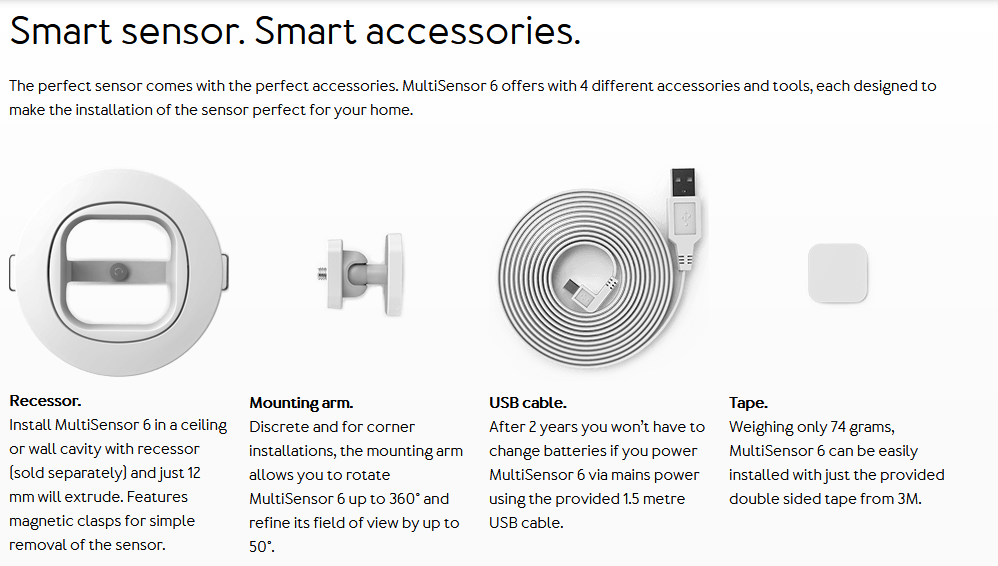 Aeotec Z-Wave Multi-Sensor 6 Gen5 ZW100-A
$59.99
Add to cart